Here, Ultra's first commercially operational pod system provides 800 passengers per day with a vital link between the T5 Business Car Park and the terminal itself.
A powerful example of the system's benefits, the small footprint of the Heathrow pods system enables it to fit within the tight constraints imposed by the airport infrastructure.
Commissioned by Heathrow Airport operator BAA, the system consists of 21 vehicles, a total of 3.8 kilometers of one-way guideway, and three stations – two in the T5 Business Car Park and one at Terminal 5.
To date the system has carried over 700,000 passengers and in May 2013 celebrated reaching its 1 millionth autonomously driven mile.
See the latest photos from Heathrow Pod
Read the press release – "Heathrow pods transport passengers to the future"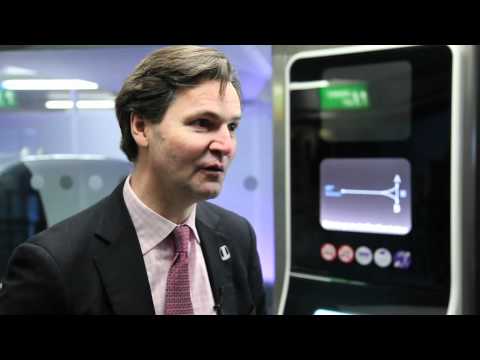 Heathrow Pod Launch Video (2011)